Cytopathology Foundation Inc (CF)
26277 East River Road, Grosse Ile, MI 48138, USA
Phone: (262) 797 0323
Cytopathology is a well established diagnostic sub-specialty of pathology. Instead of using surgically removed tissue to arrive at a diagnosis, it attempts to identify diagnostic and prognostic information from dispersed cells obtained by non-invasive or minimally invasive techniques minimizing the cost and interventional trauma. An example and its greatest success story thus far, is the role it has played in the battle with cervical cancer. The introduction of the Pap smear has contributed immensely to the early diagnosis and significantly decreased mortality of cervical cancer.
Since the initial introduction of Pap smear by George Papanicolaou, cytopathology has undergone significant progress. It is a highly dynamic area of pathology. Aspiration techniques have been enhanced by advances in endoscopy and imaging. Fine needle aspiration biopsy (FNAB) allows not only the retrieval of diagnostic material but also immediate onsite evaluation. This facilitates application of various ancillary techniques (e.g. flowcytometry, cytogenetics, molecular pathology etc). Similar techniques can be applied to the body fluids, washings, brushings, and intraoperative cytology.
Sponsor us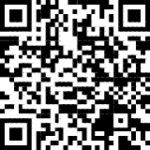 Cytopathology Foundation Inc is a Non-Profit 501(c)(3) (EIN # 11-3684176) entity in USA. It is primarily dependent on the sponsorship / membership support for its activities and sustenance. As its first endeavor, it is dedicated to support the expenses related to the editorial and publication activities of 'CytoJournal'- the seminal peer-reviewed scientific journal in the field of Cytopathology. It is published by Scientific Scholar, USA. The publication model is based on the "open access" charter for translating all the benefits of scientific research to the academic community and general public alike without losing precious copyrights by the authors (who accept to share the copyright with general public for a wider impact around the globe). This unique concept however, is heavily dependent on strong financial support to overcome some of the fiduciary issues for healthy start and perennial sustenance.
Cytopathology Foundation seeks financial support from any person, organization, and corporation. Depending on the level of support, the sponsoring entity will be publicly acknowledged by displaying a link on the CytoJournal web page should the level of support approach the significant stable status. This would offer worldwide publicity of sponsorship support along with the link to the home page of the sponsoring entity as applicable. All other supporting entities will also be acknowledged (depending on the donor's choice) in the list linked through the web-page of CytoJournal.

List of Some Sponsors:
Shidham Foundation
Pathikonda and family
Late Geeta Paradkar Memorial Fund.
Mission Statement
Cytopathology Foundation is a non-profit organization dedicated to the health care for the advancement of art and science of Cytopathology dedicated to the study of cells for proper disease management.
Activities
1. Support the mission statement in general.
2. Support the editorial and publication expenses of open access publications such as CMAS Journal, CMAS Book project, CytoJournal, etc. in Cytopathology.
3. Future activities may include publication and marketing of cytopathology related literature to generate funds.
4. Support any other scholarly activities in Cytopathology and related areas